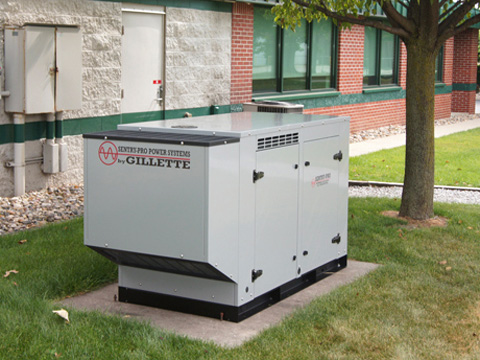 In the worst conditions, only the best generator will do.
Browse our selection of standby generators to see how Gillette Generators provide quality you can always count on.
Products
Commercial Gas
Health care institutions, hotels, medical centers, office buildings, all have critical power needs. Gillette offers the solution to protect them with LP/natural gas powered standby generator systems. Gillette power generation systems are engineered for reliability, durability, and performance.
15 models from 25kw-650kw
World class component selection
Natural gas/lpg fuel types
3 phase/single phase
Industrial Diesel
Empowering through quality standby equipment serving waste water, data centers, oil and gas, municipal bid spec, and other markets that require diligent application requirements.
17 models from 30kw-800kw
Perkins, John Deere, Mitsubishi & Volvo engines
Stamford generator ends
Aluminum powder coated enclosures
Agricultural/Poultry
Diesel powered systems for agricultural confinement houses, greenhouse facilities, and dairy operations. John Deere powering Marathon generator ends, equates to reliable back up power.
4 models from 64kw-215kw
Narrow dimensioned power units
Industry leading components