Take A Tour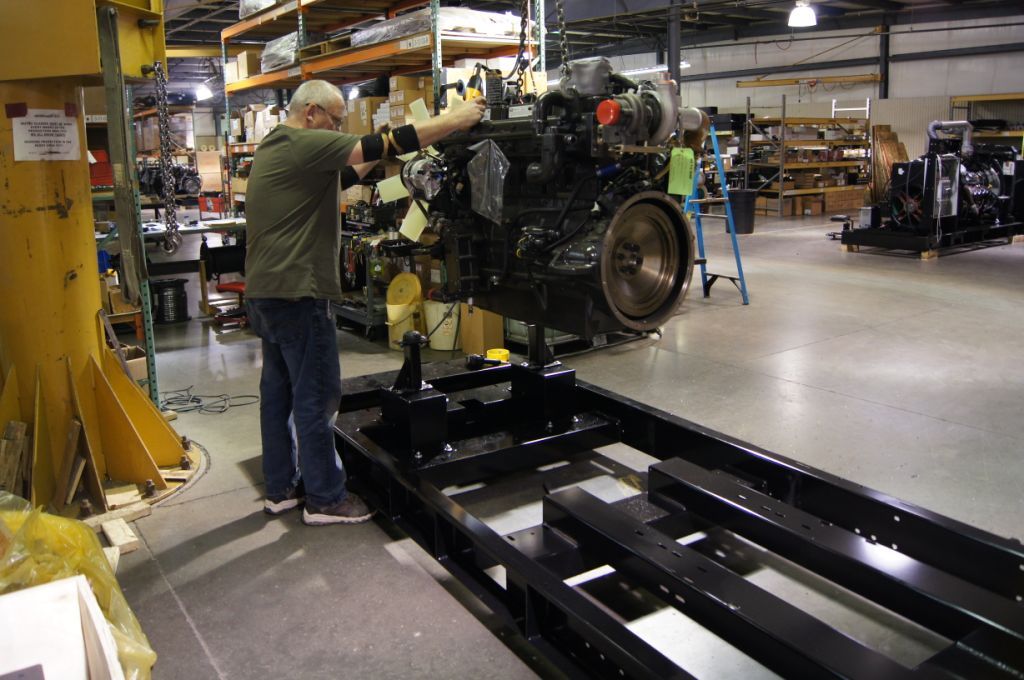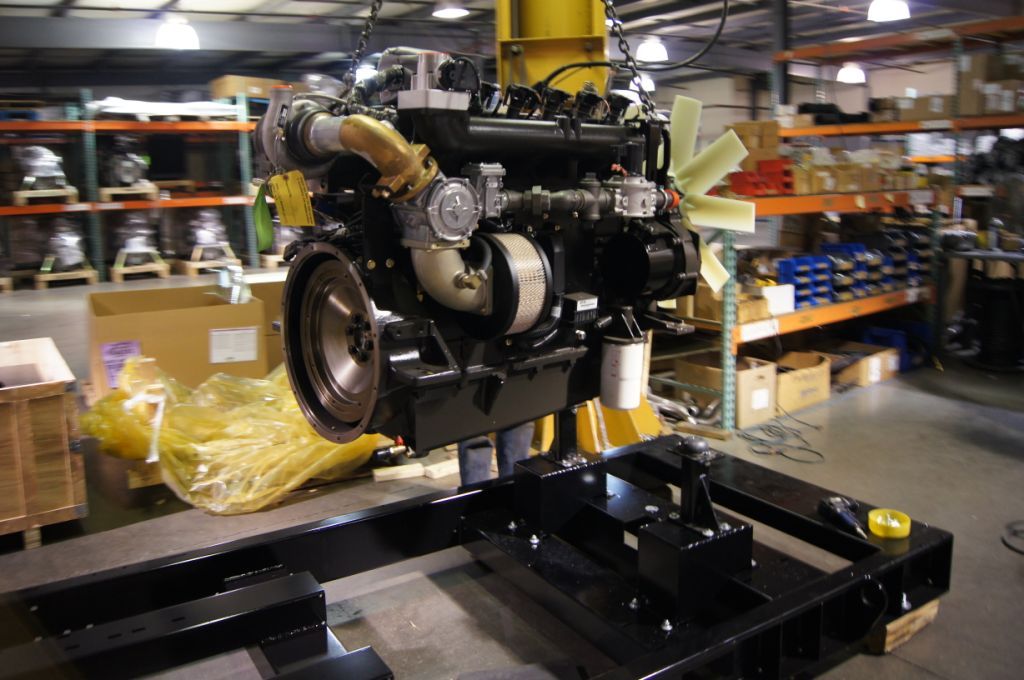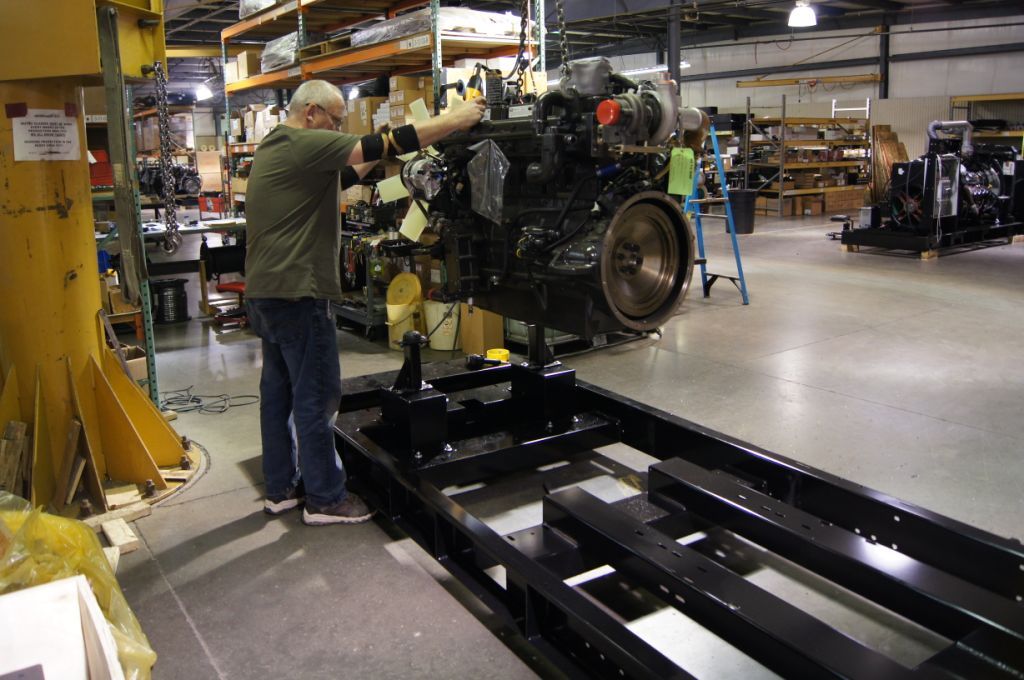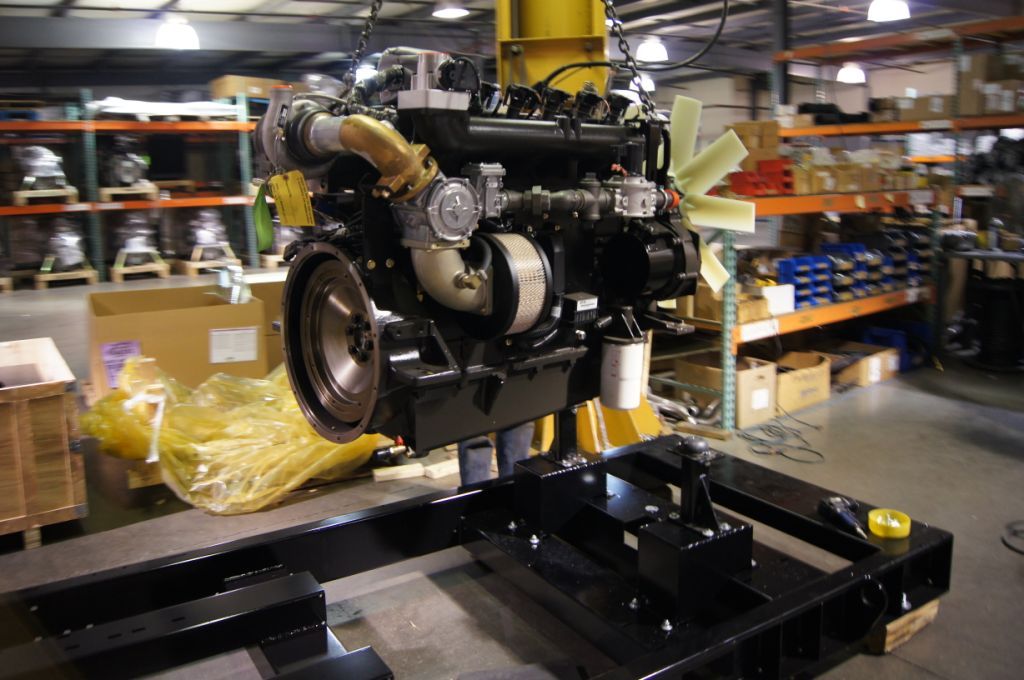 The production cycle begins with mating the engine and gen to the skid base. Pictured here is an 8.1 PSI natural gas engine being lowered to the frame. this is a work-horse engine found predominately in the oil/gas space.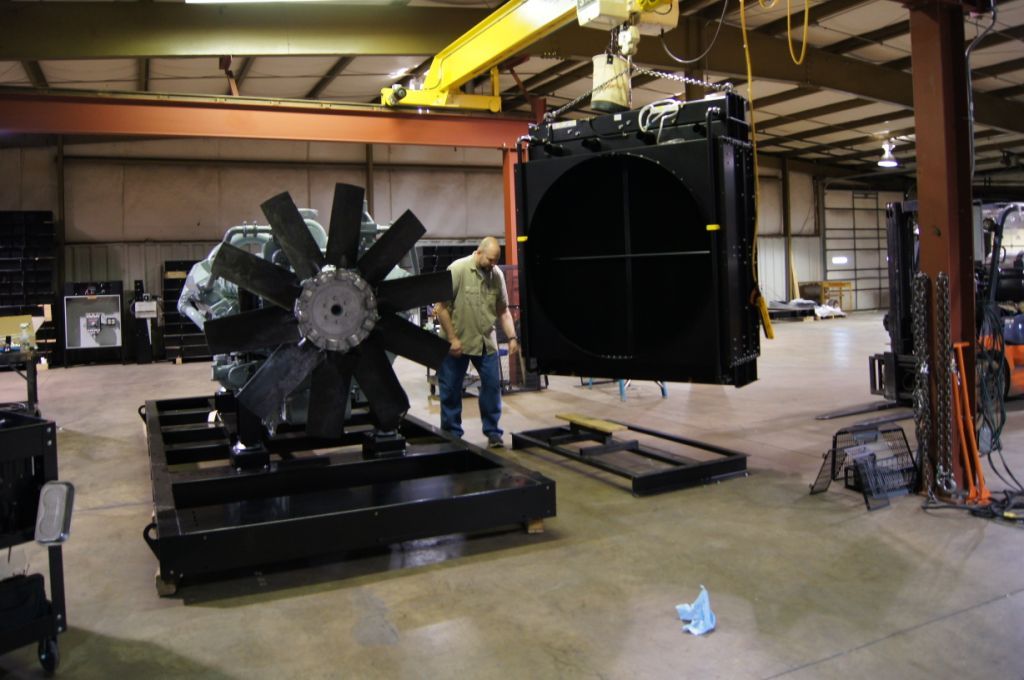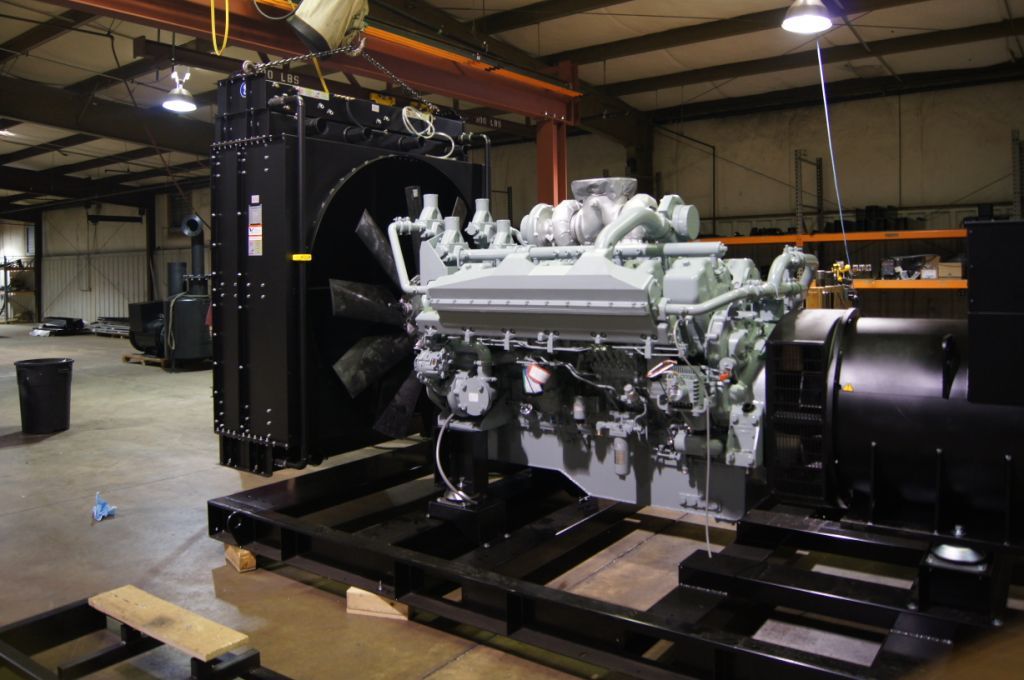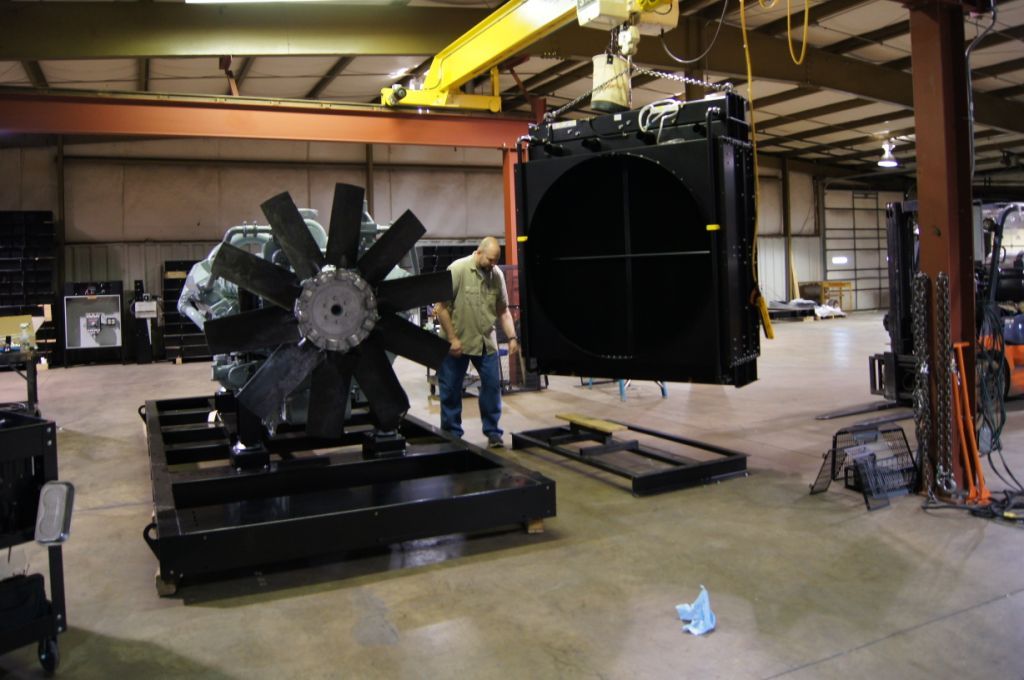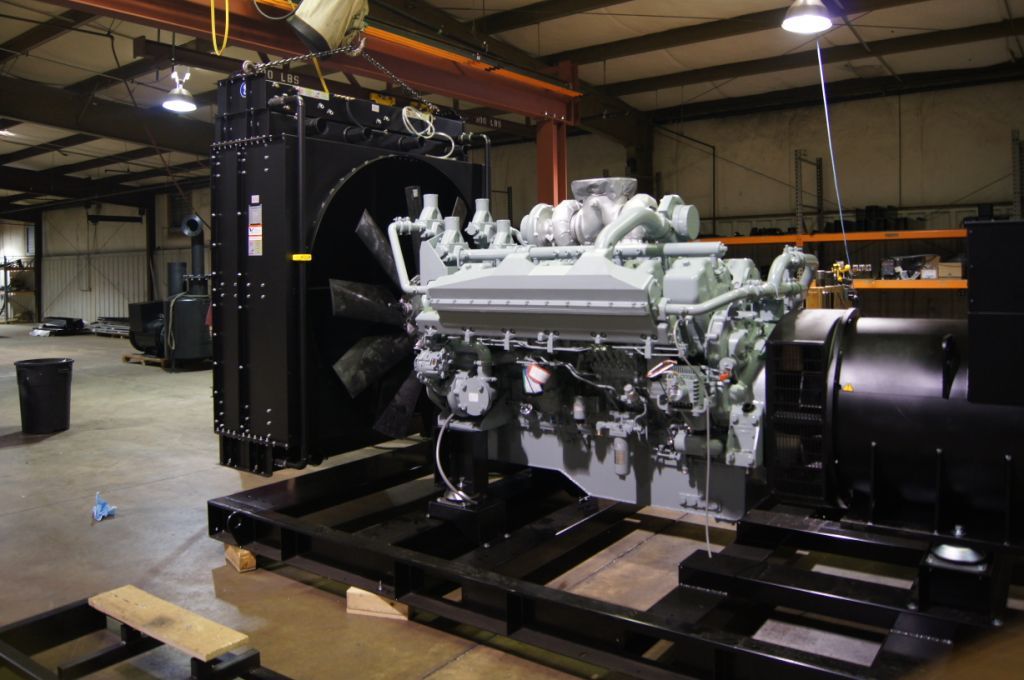 Gillette diesel standby model SPMI-8000, featuring a Mitsubishi engine going through the radiator mounting process.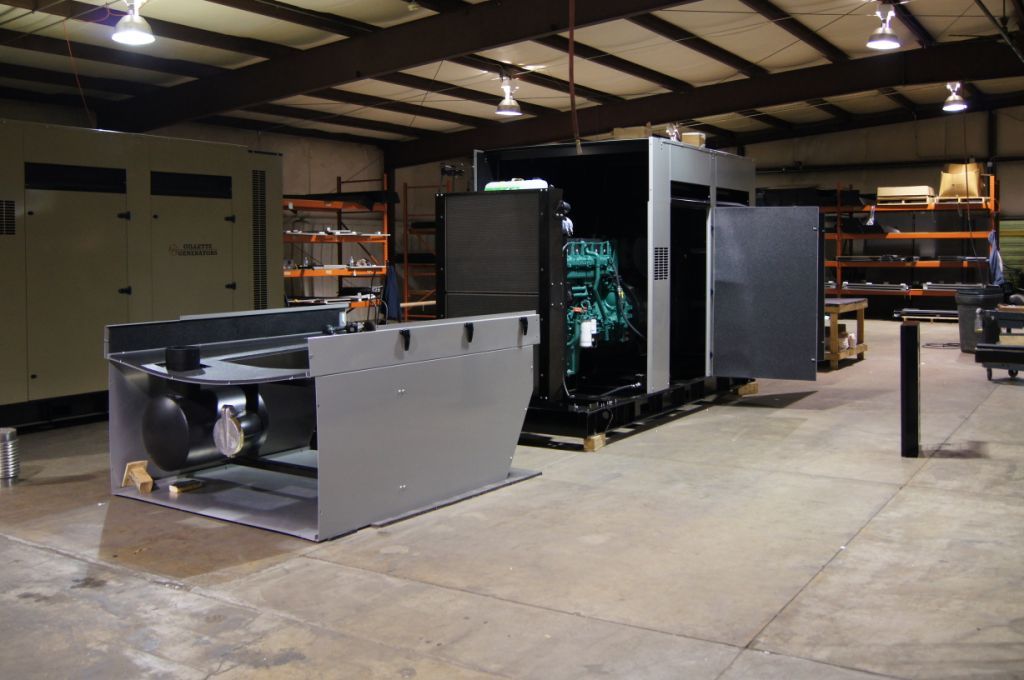 Gillette diesel Volvo-powered 400kw in the housing bay preparing for the exhaust discharge hood mounting.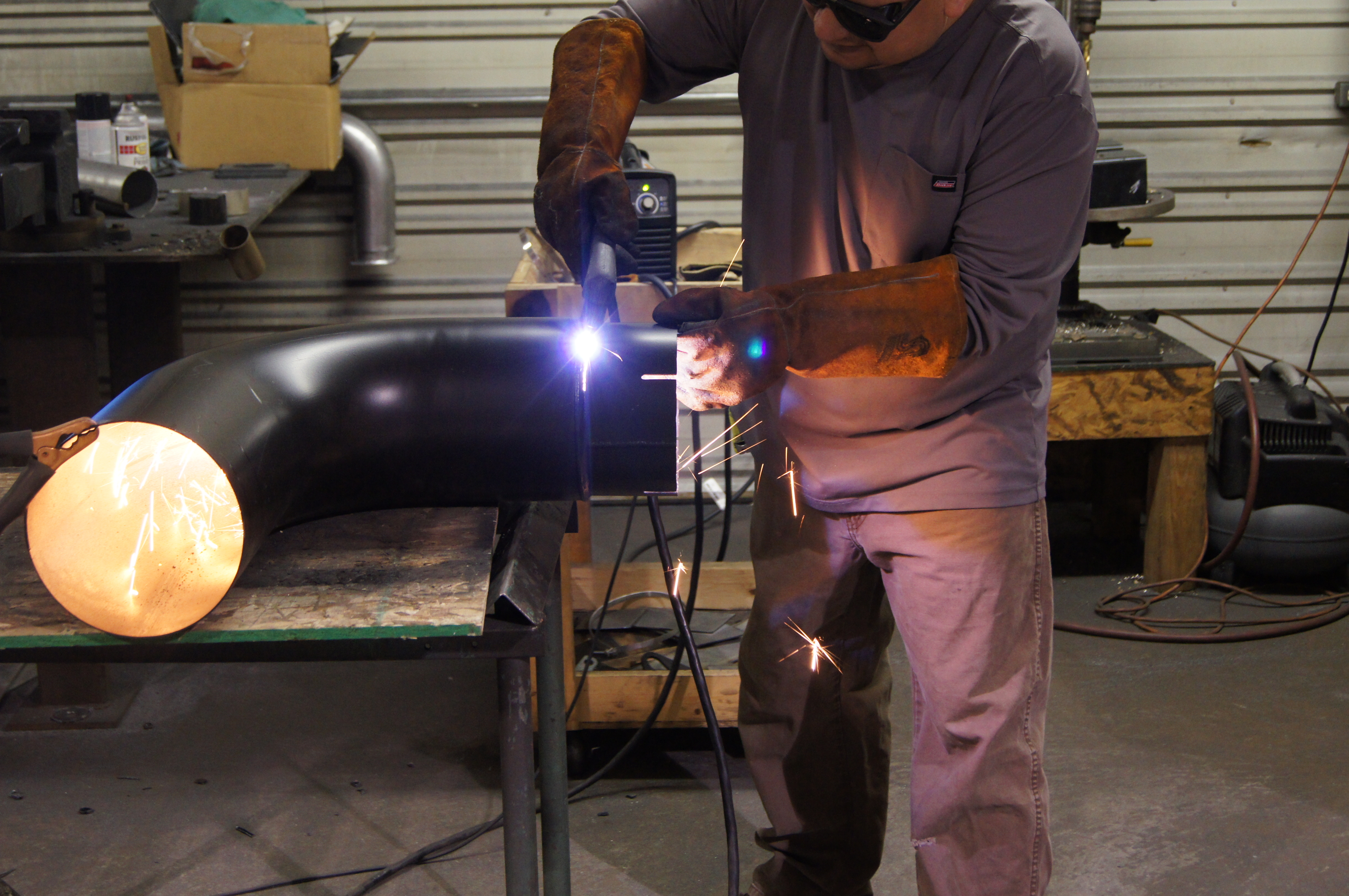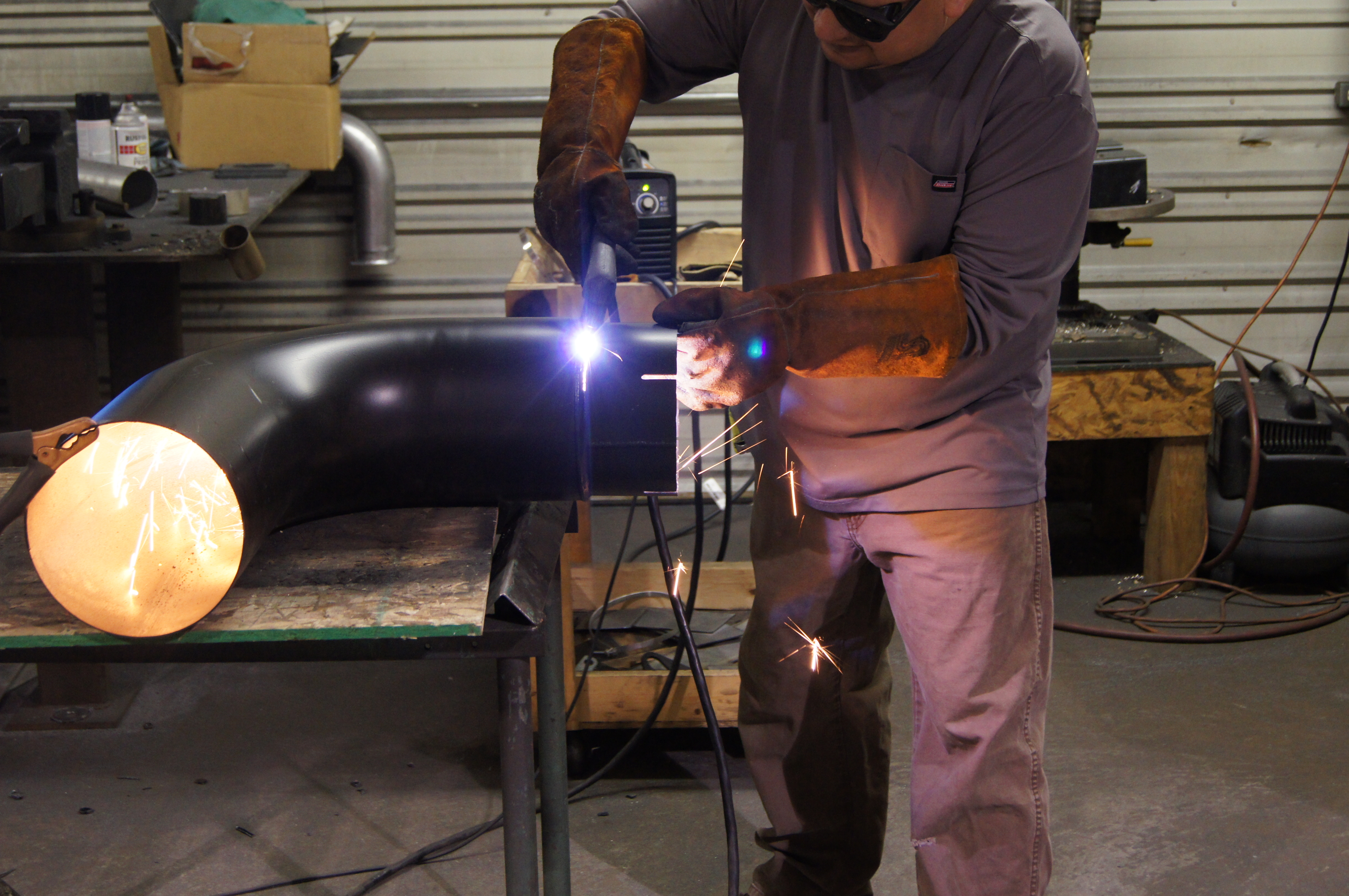 Gillette welcomes all custom application engineering requests and challenges as we bring a thorough understanding of the on-site power generation standby and prime power industries to our customers.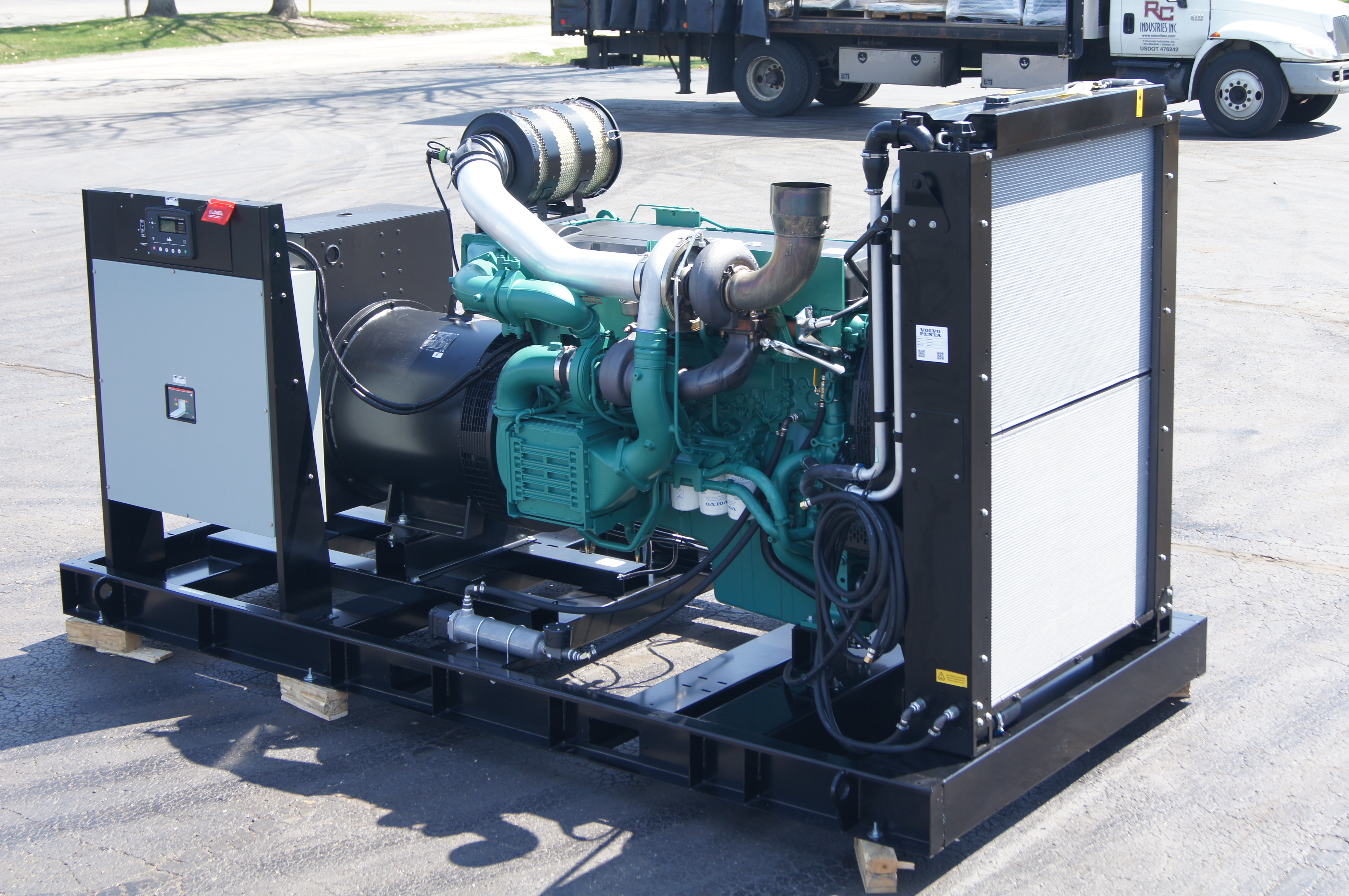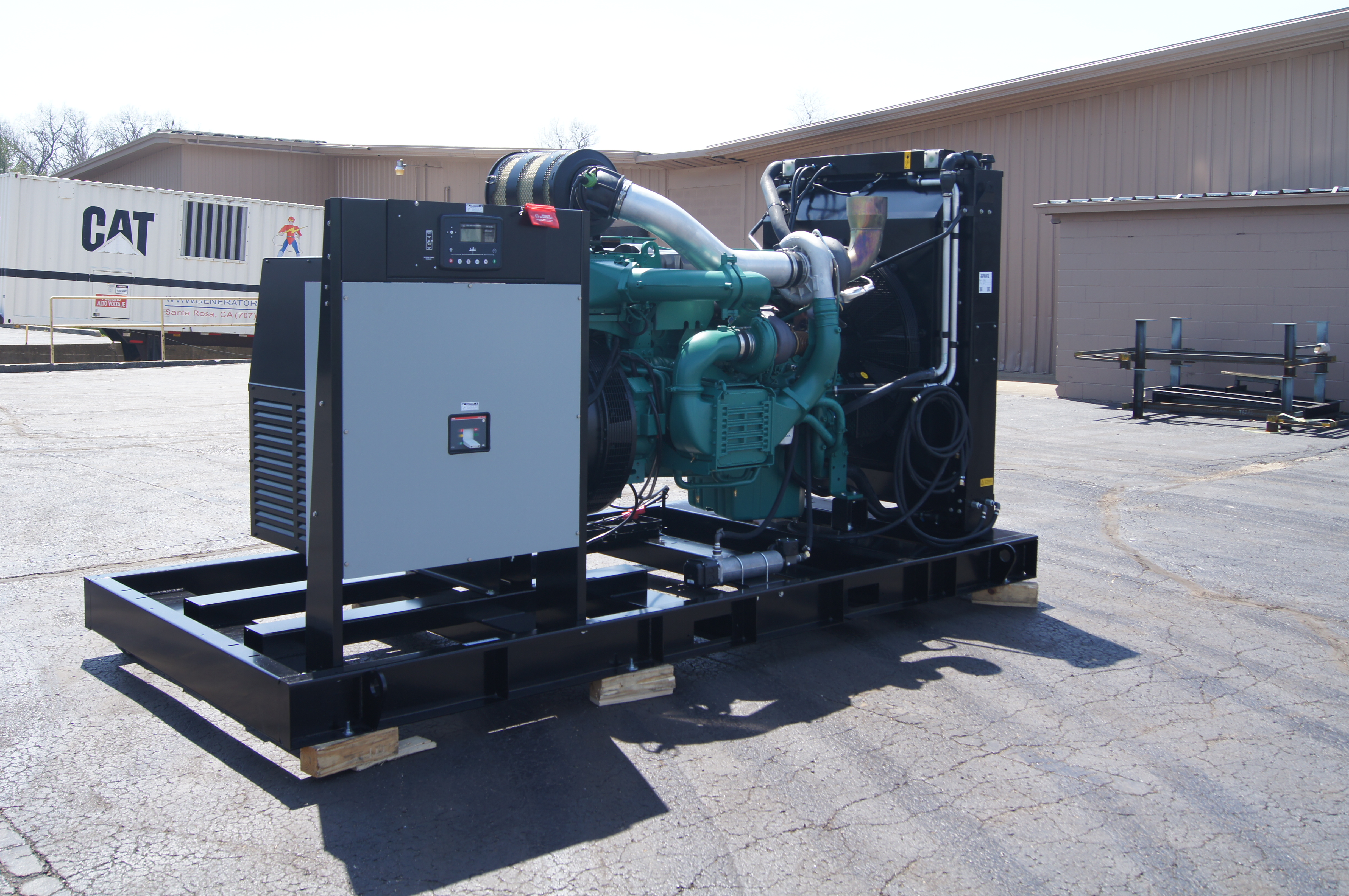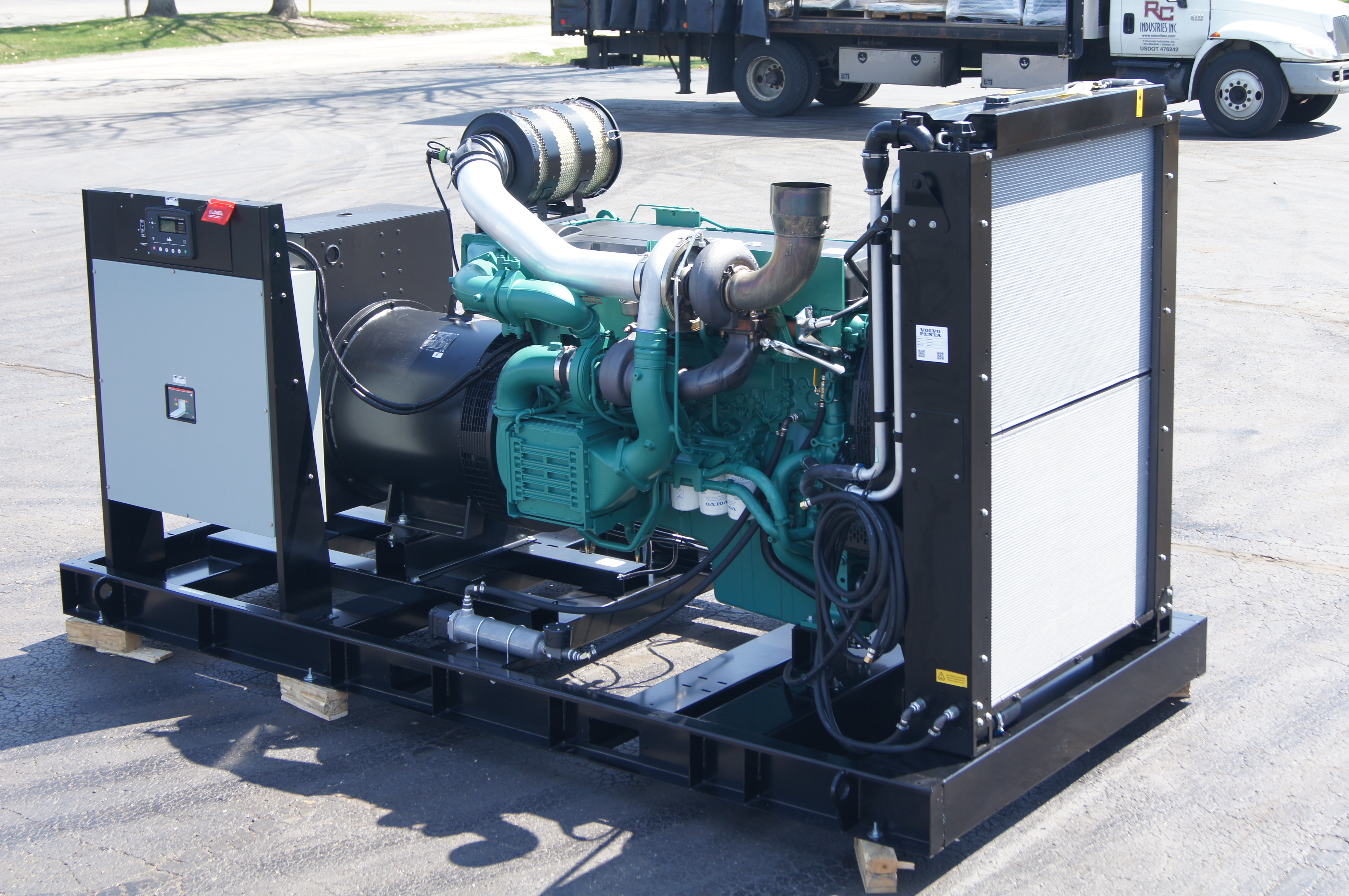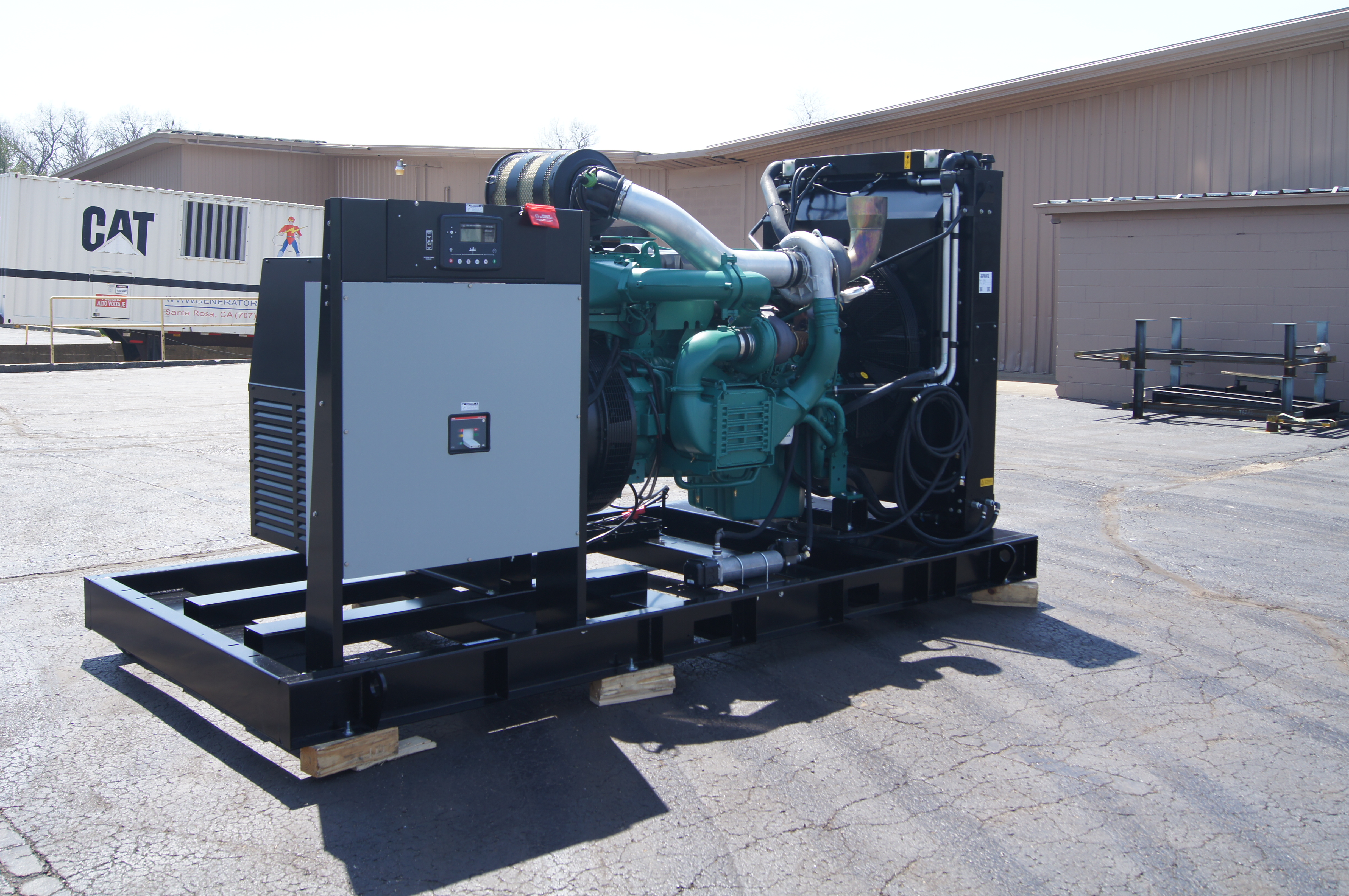 Completed and ready to ship, Volvo-powered open frame unit. This 600kw model is available both as a standby or as a tier 4 final prime power.